250 South Station Road, Raceview, Ipswich, QLD 4305
Ipswich's most spacious motel offering a home away from home, resort style atmosphere, with a warm country welcome and parking at your door.
Laze around the pool. Enjoy a cocktail or beer in the alfresco dining area surrounded amongst lovely gardens.
Gelati for kids! Pizza for lunch! Dine in or order room service from Casa Mia Restaurant located within the motel grounds. Walk from and back to your room for functions.
See what our guests are saying…
Very neat & tidy establishment.
"Very neat & tidy establishment. Room was spotlessly clean and bed was extremely comfortable as were to pillows. Food from their onsite restaurant was incredibly delicious and flavoursome and great value overall. Highly recommended"

Dez Rae (September 2020)
Friendly and clean and recommended
"We stayed at the motel for the night before our balloon flight the next day. Everyone was very helpful and friendly particularly the lady at the front desk and there was a lot of laughter during our check in.
Read More
The room is clean and the beds are very comfortable. We slept very well and we loved that the motel is like an old fashioned one where you park in front of your unit and a table and chairs there as well. We loved the complimentary bottles of water they were in the fridge for us and that was a really lovely touch. We will definitely stay there again and recommend them to all. . "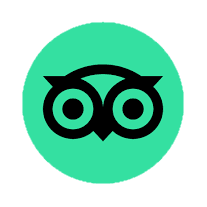 pascalpiper (November 2020)
"Sitting outside my room, looking at the lovely pool area. Reflecting on the excellent service from ALL staff, the beautifully maintained grounds and knowing I will happily return. It is quite rare to find such a place these days at such a good price. Thank you."

              cloughcarib (

February 2021)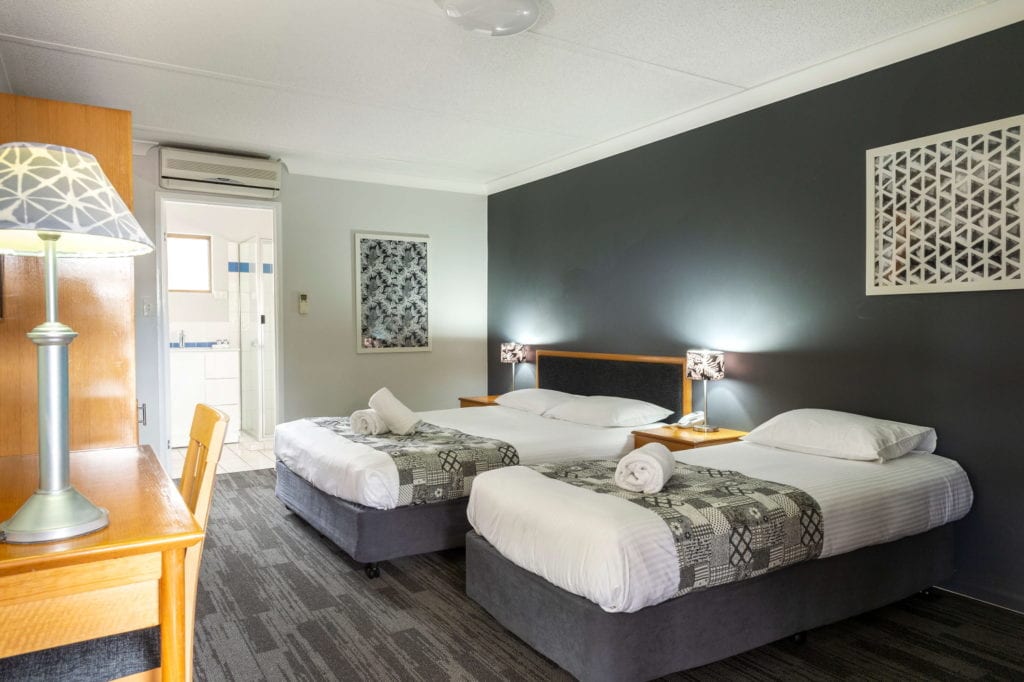 1 Queen | 1 Single
Deluxe Queen / Twin
Spacious room featuring a Queen bed and a Single bed.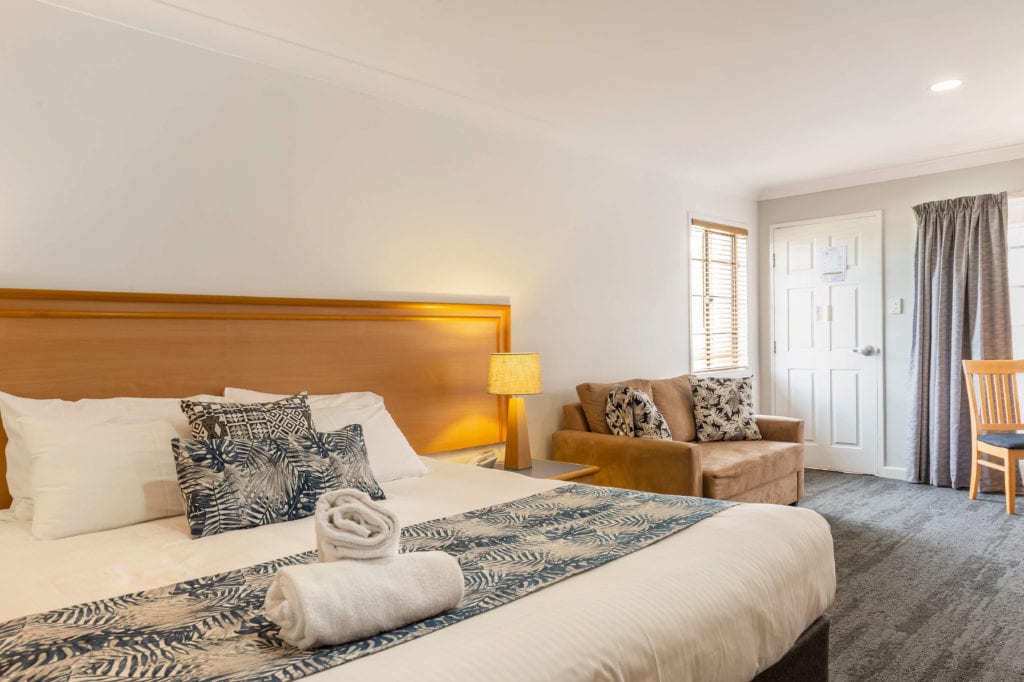 1 King | 1 Sofa
Superior King
Enjoy all the comforts including a King Bed and sofa.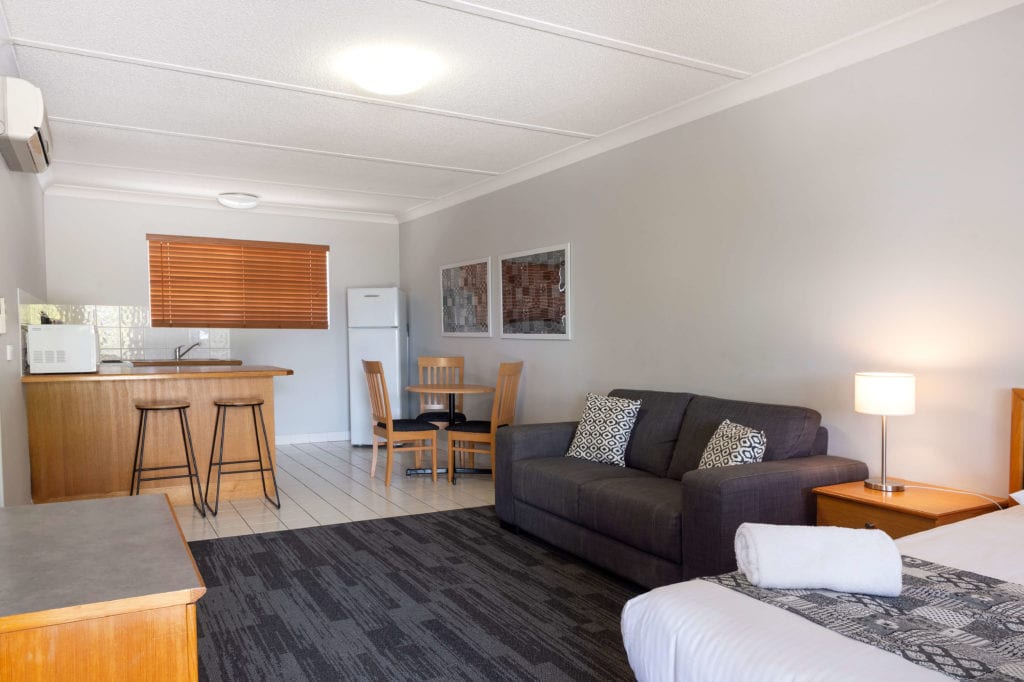 1 Queen | 1 Single
Apartment 1 Bedroom
Spacious  apartment featuring a kitchen with dining and lounge area, separate queen bedroom.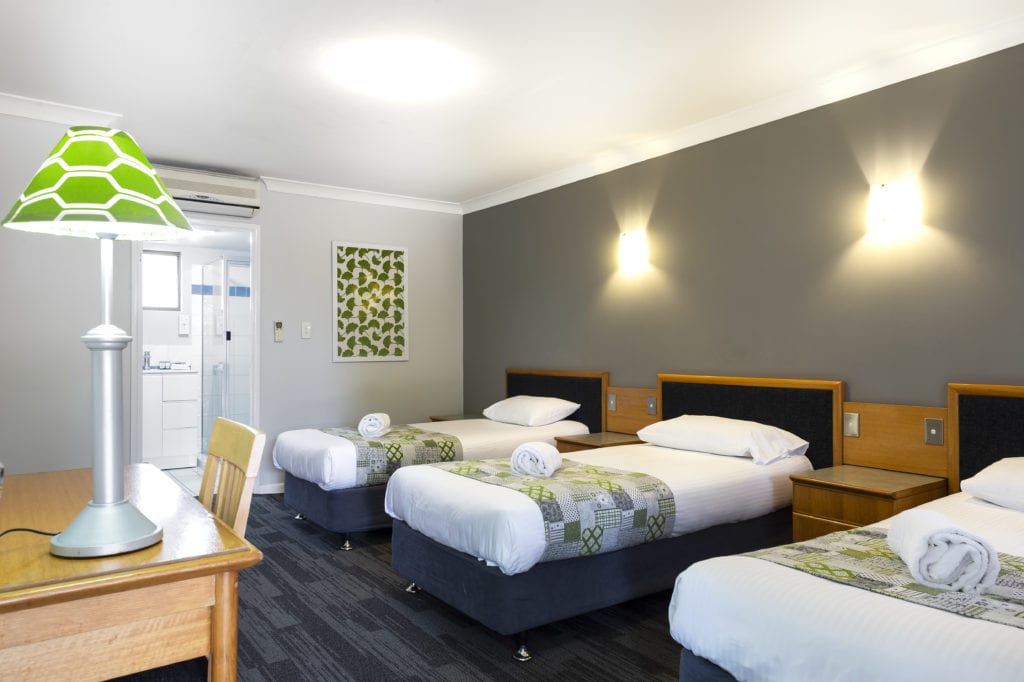 1 Queen | 3 Single
Deluxe Family
Spacious 2 room family suite, with bath plus a
separate shower.
Country Hospitality
Your comfort is our priority with first preference for room upgrades/special deals/early check-in & late check-outs.
Everything in one location
Resort style atmosphere with accommodation, pool, outdoor kitchen, bbq, restaurant and function centre, set amongst beautiful gardens, all on the one site.
Children Friendly
Large rooms for families with the added convenience of having a bath, cots available, toddlers wadding pool.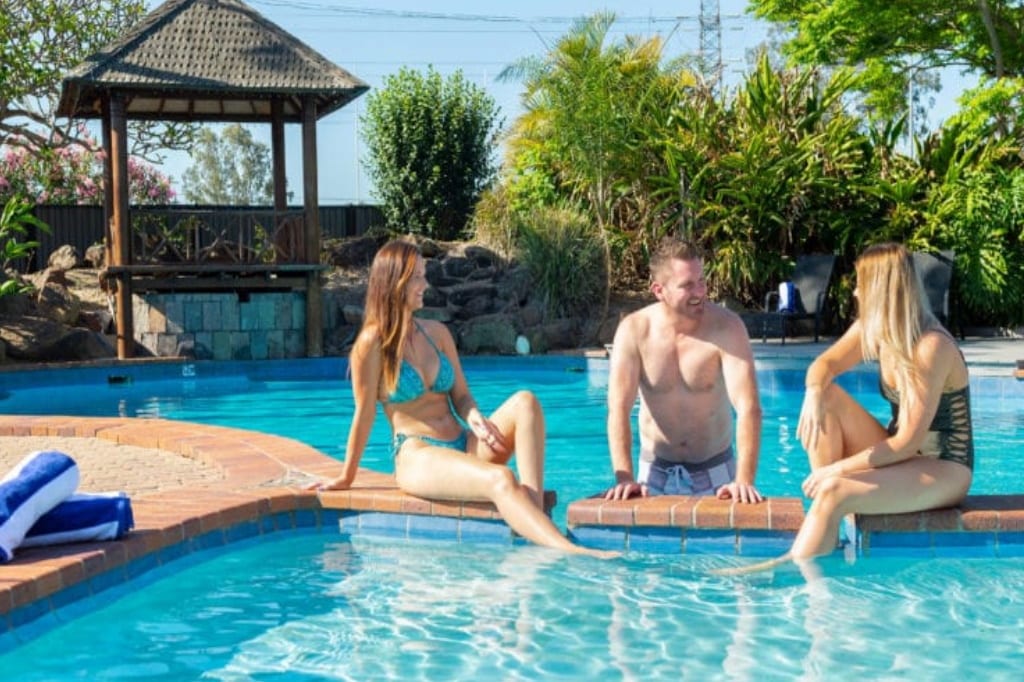 Swimming and
Wading Pool
Large, refreshing swimming pool plus toddlers wading pool.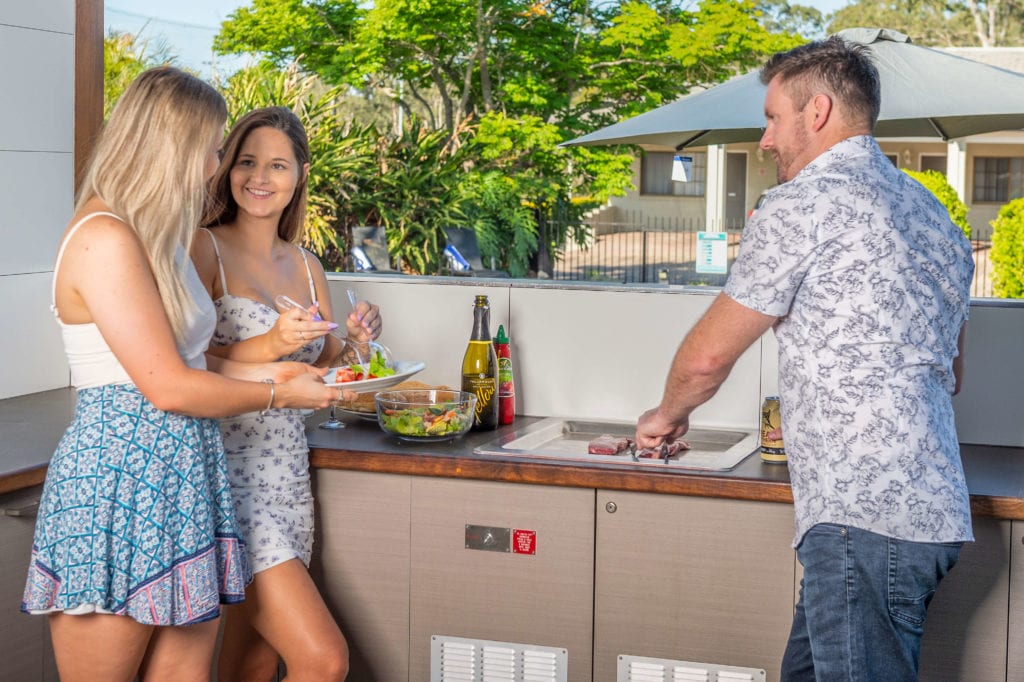 Covered Outdoor Kitchen/BBQ
A modern undercover area providing you the opportunity to prepare & cook your own meals.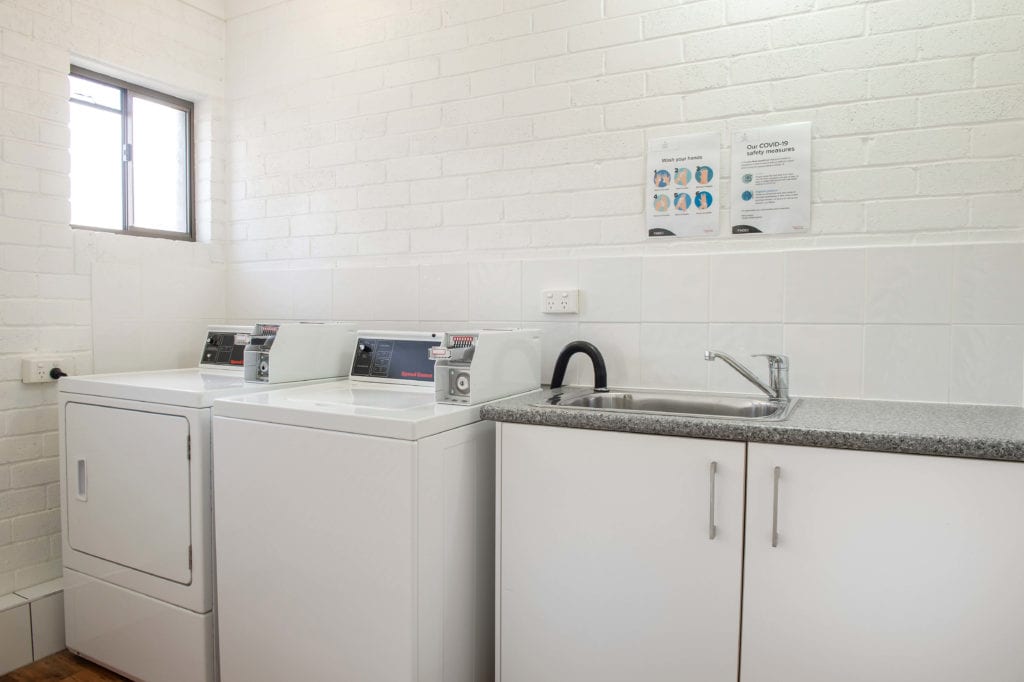 Guest
Laundry
Commercial washer & dryer
(coin operated)